Categories:
Other Brands
Eniko Mihalik is a vision of pure elegance on the September 2017 cover of ELLE Serbia. Photographed by Greg Swales, the blonde beauty wears a windowpane print shirt and grey skirt from Monse. In the accompanying spread, Eniko wears sophisticated styles from the fall collections. Stylist Arnold Milfort dresses the Hungarian beauty in fashion from Dolce & Gabbana, 3.1 Phillip Lim, Michael Kors and more.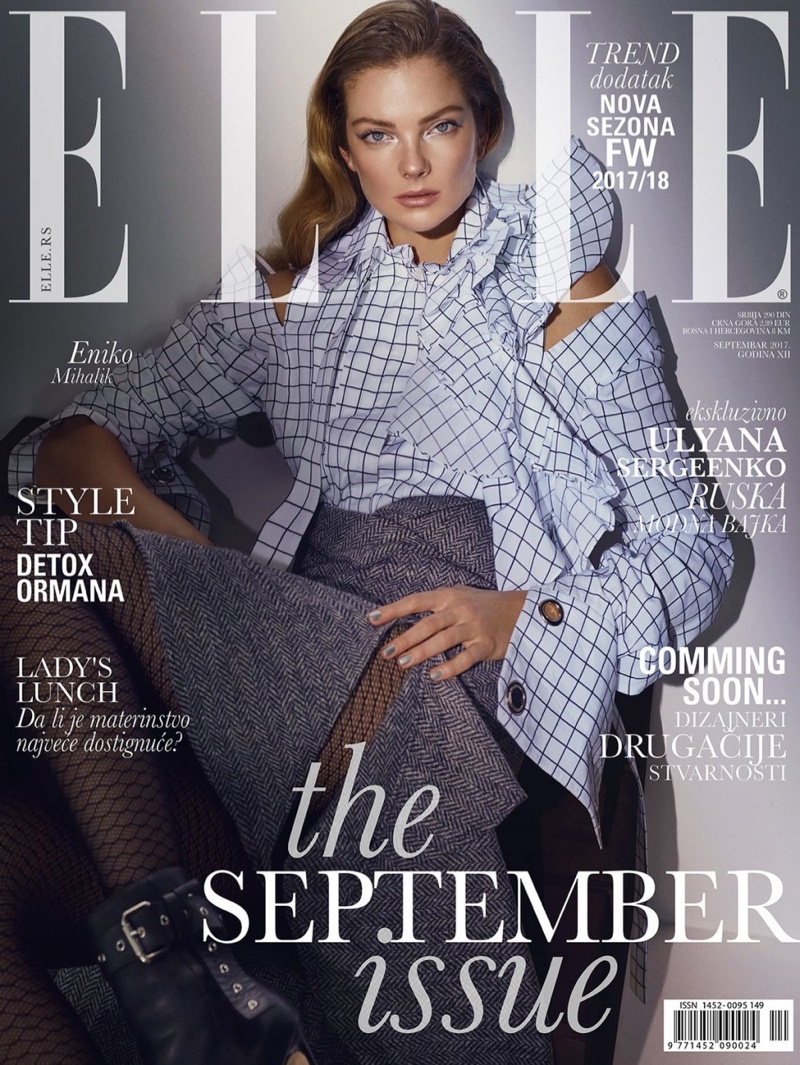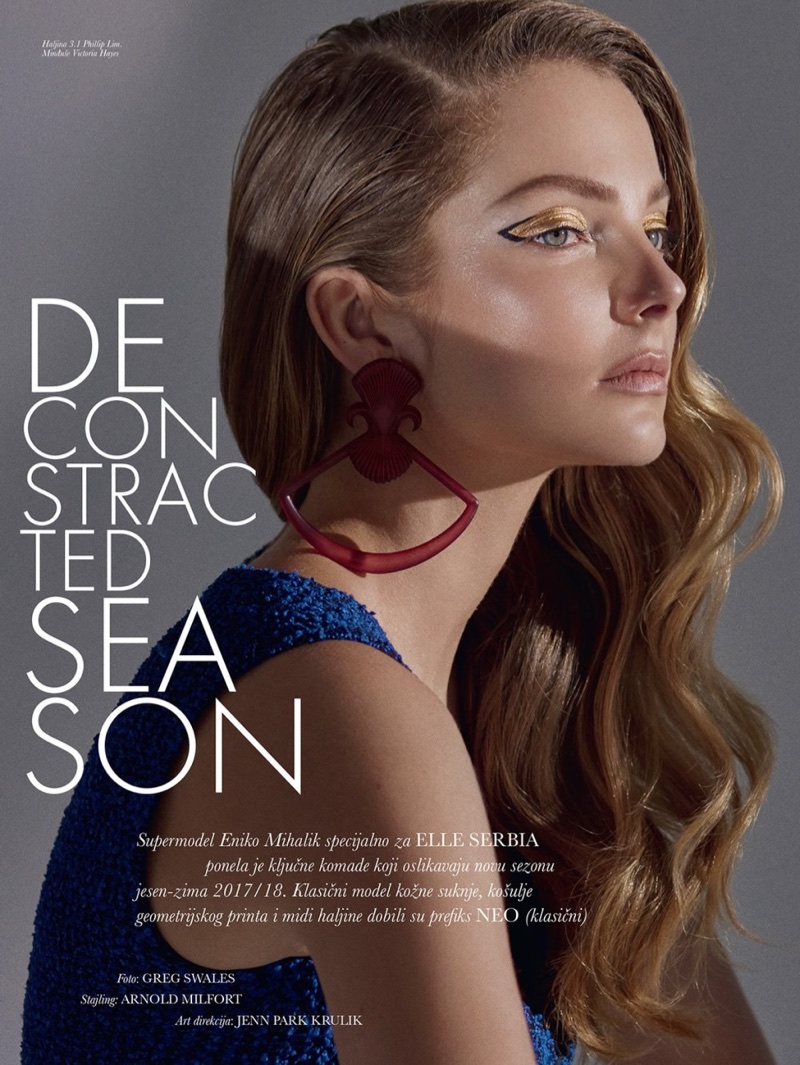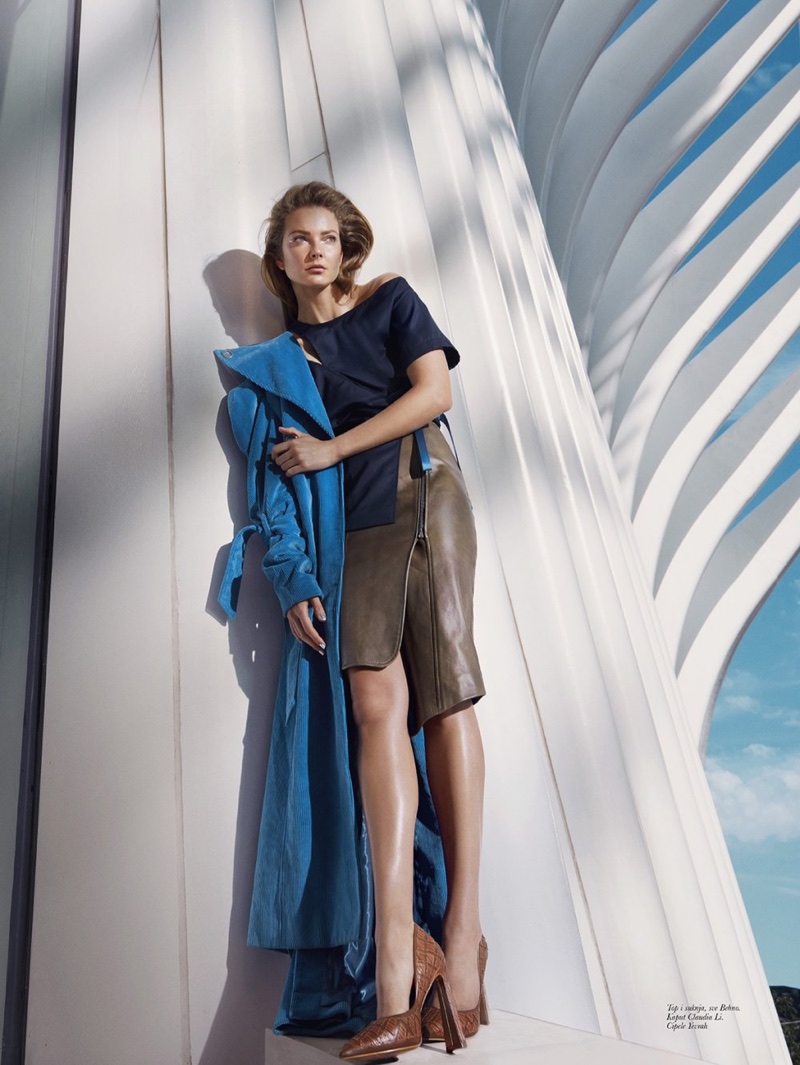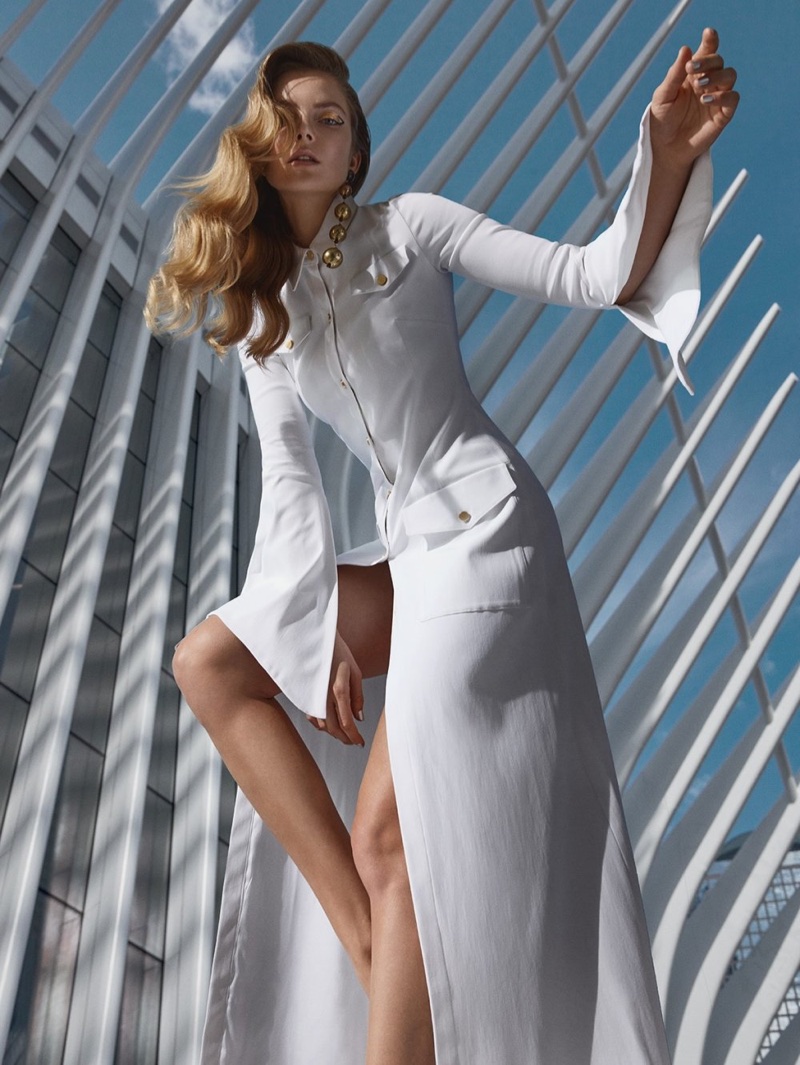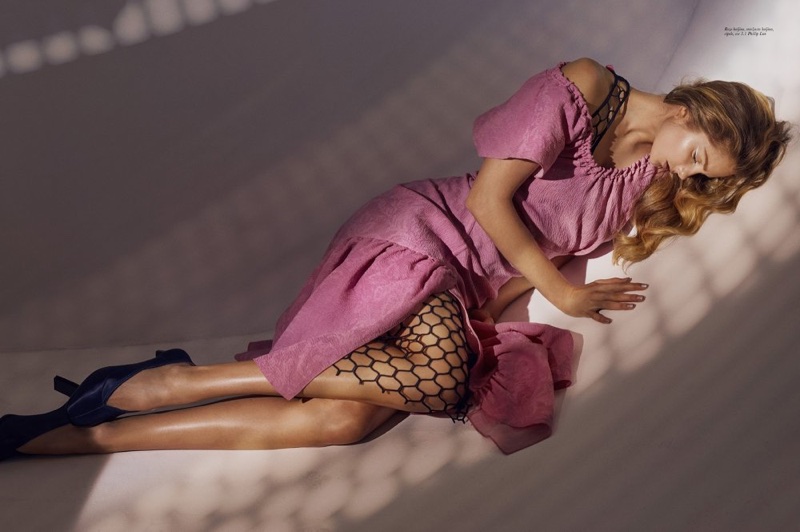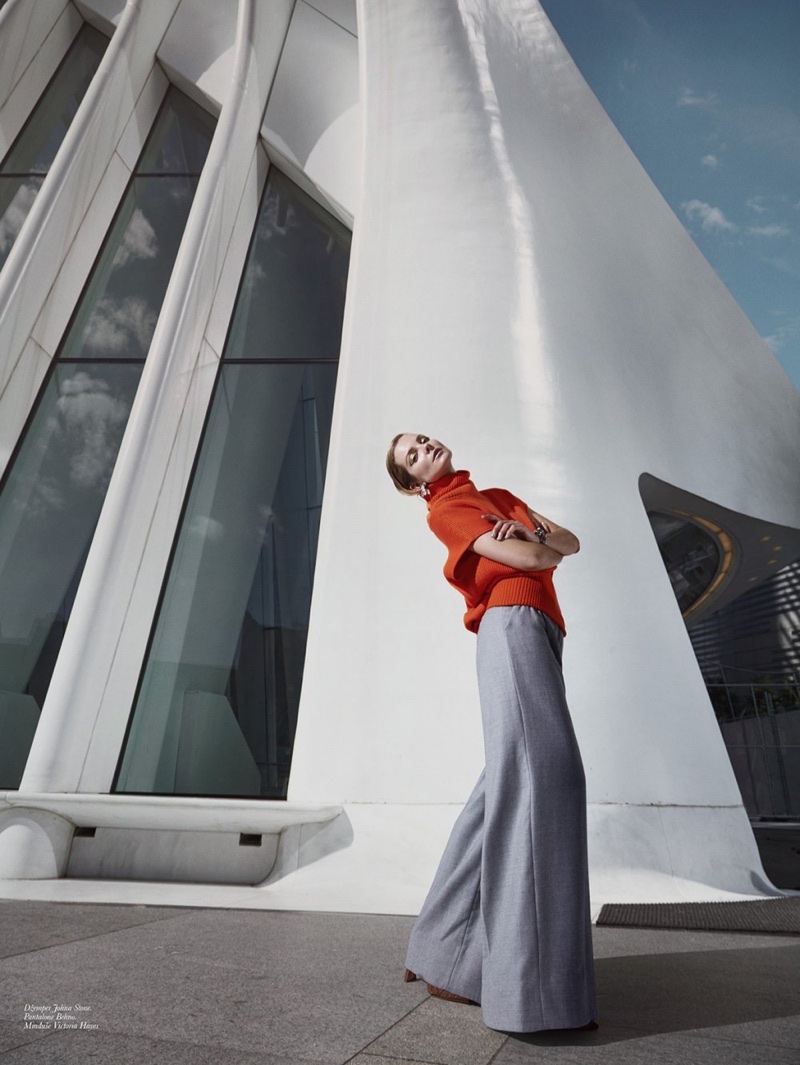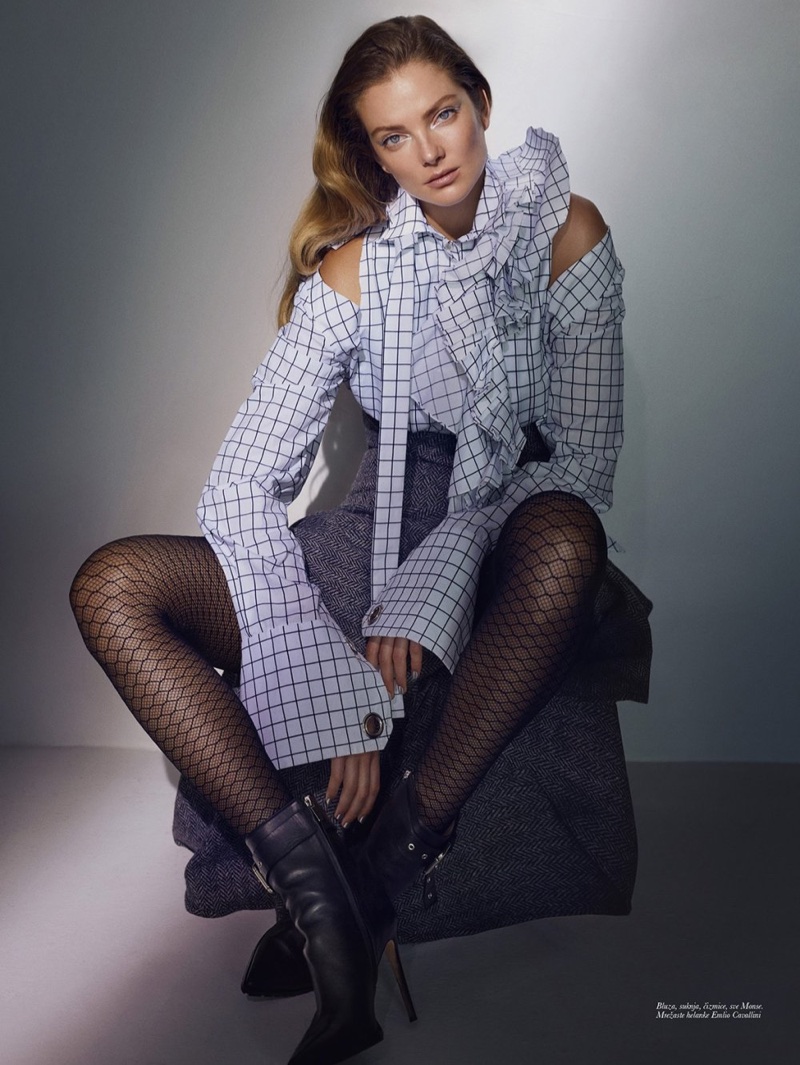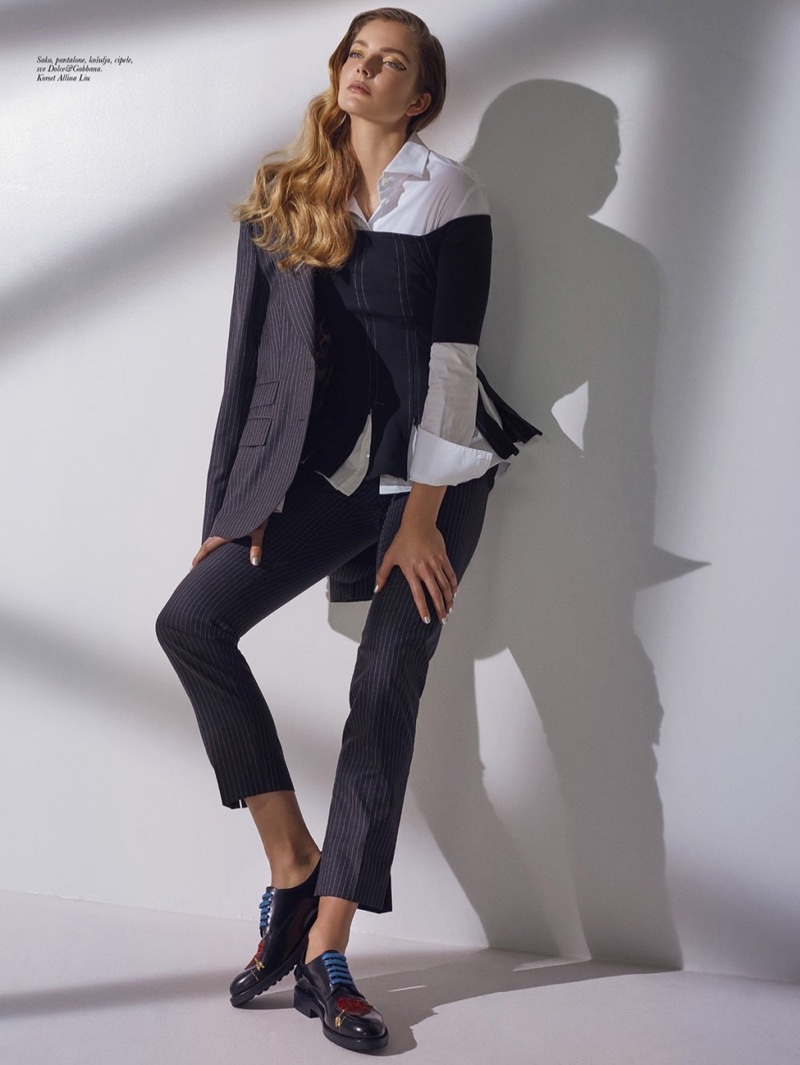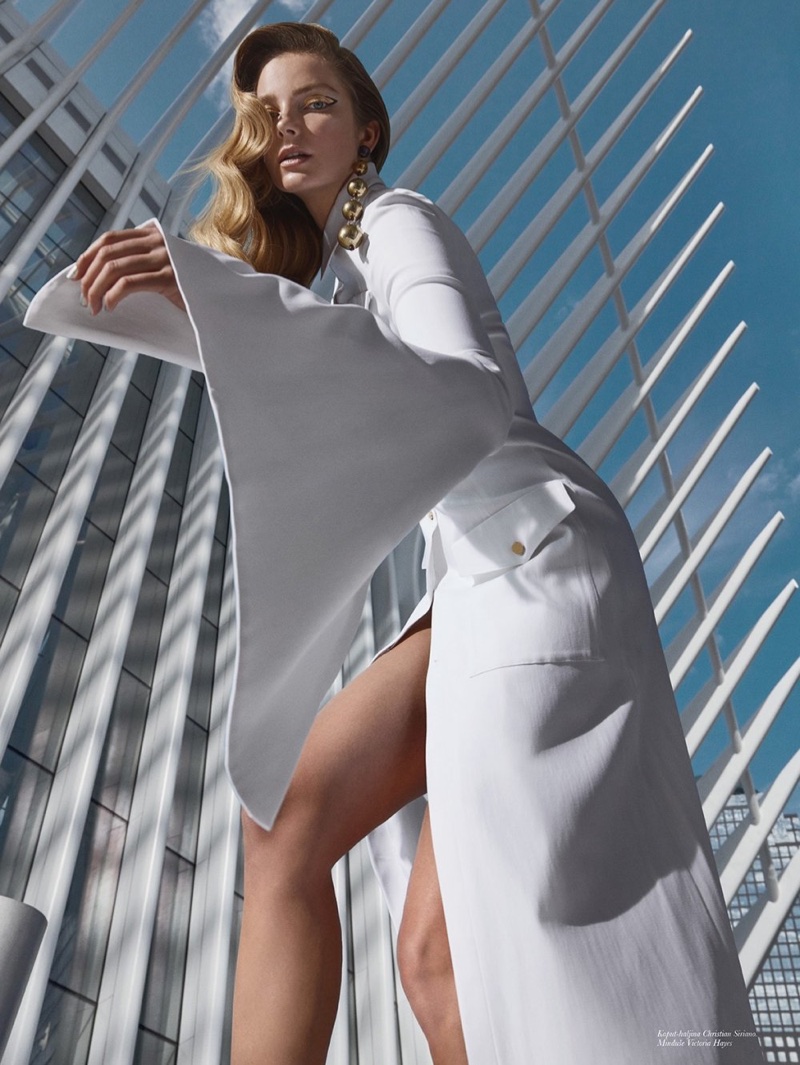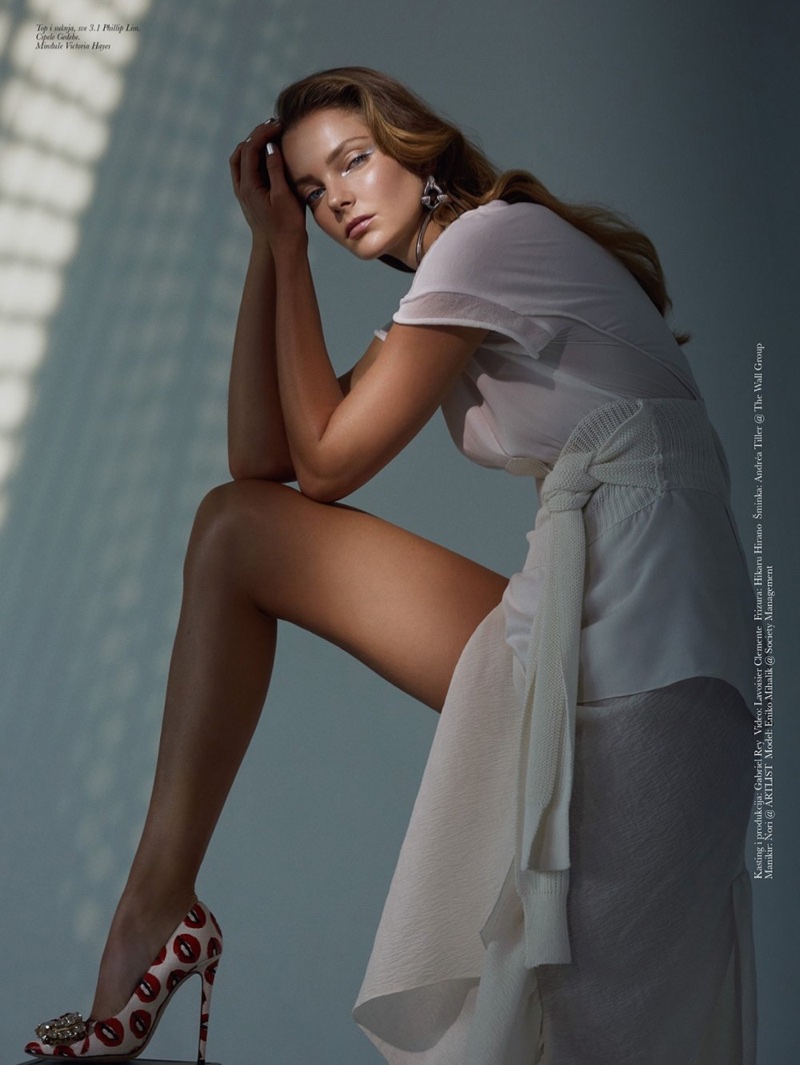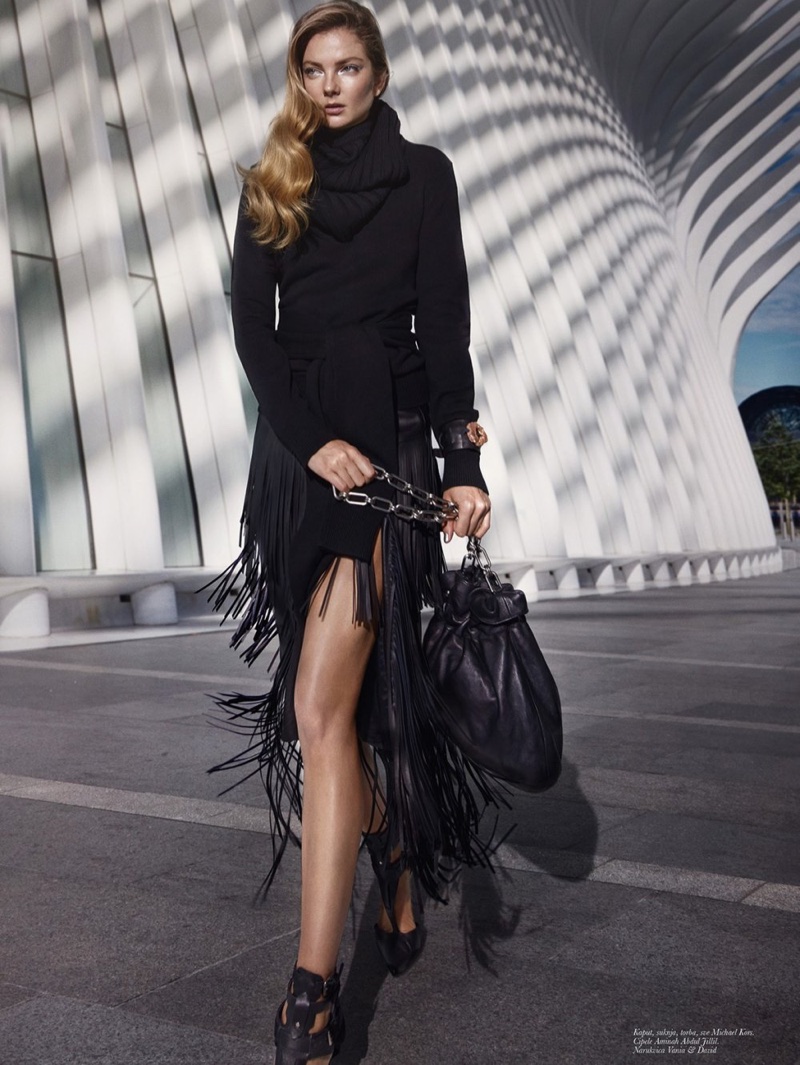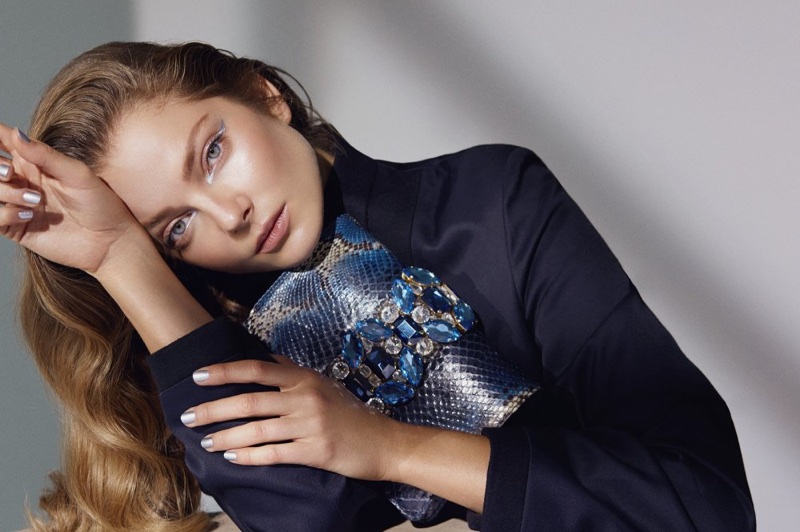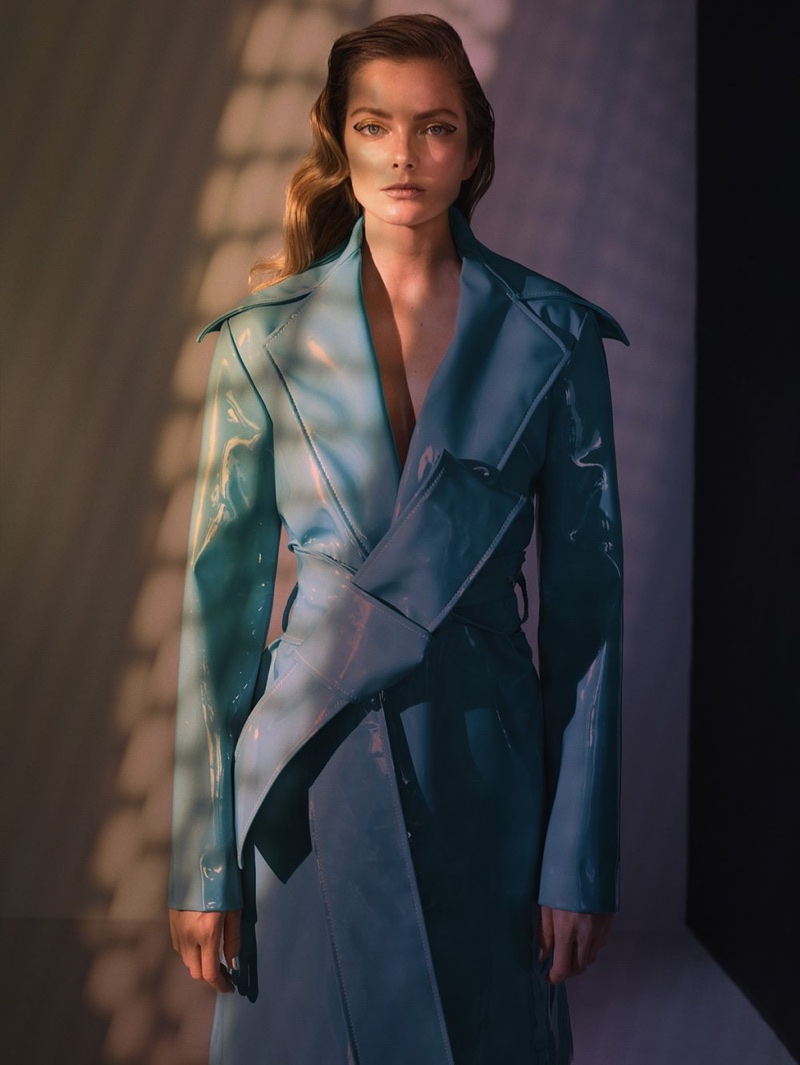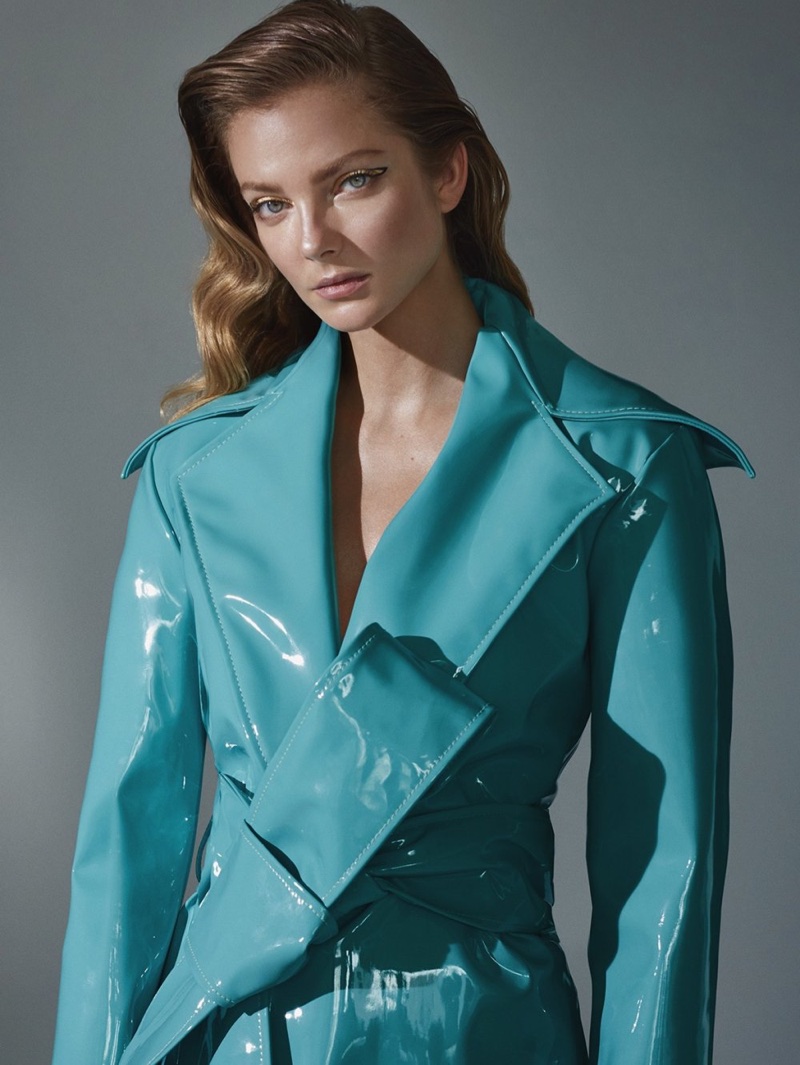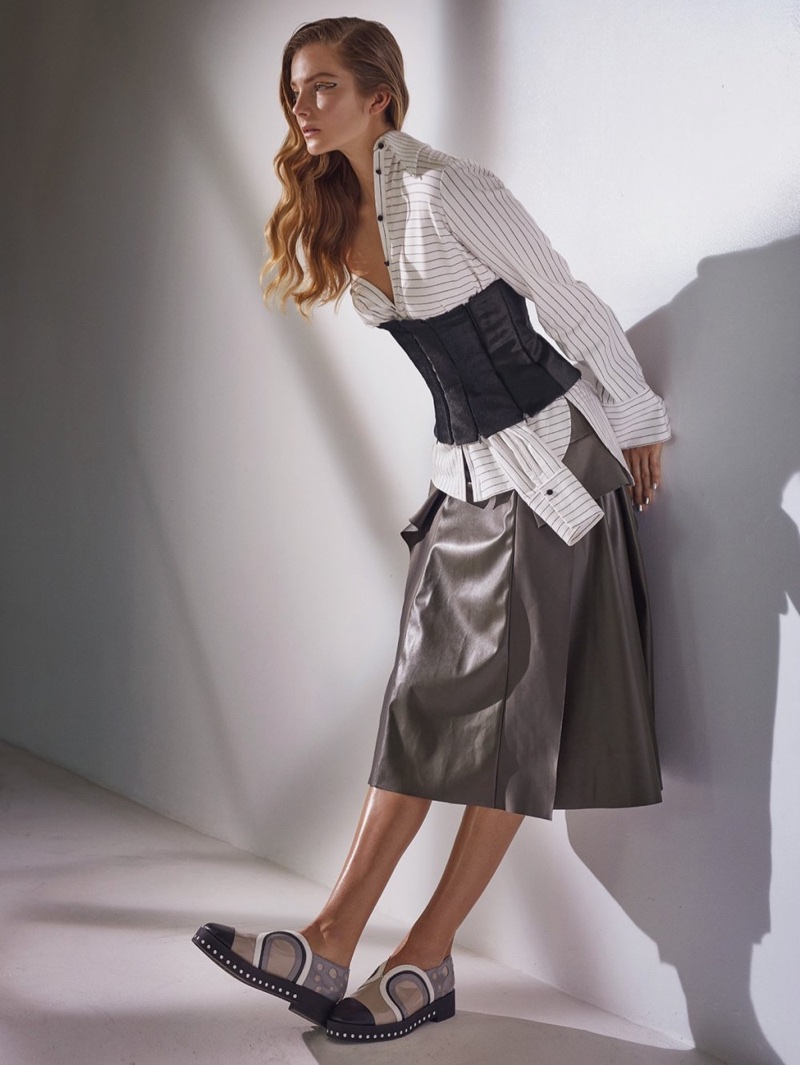 comnum(0) tbcount(0) tbcount(5)
Categories:
Other Brands
Introducing the Mulberry Hopton Bag. The Hopton is the brand's newest handbag which brings in a retro vibe. It is a top handle bag with a boxy shape and includes an adjustable leather shoulder strap. The interior is made of suede with one zipped main compartment and an internal slip pocket. The bag is available in various styles such as single shade, multi-color panels, snakeskin and zebra haircalf.
Style, Price & Size
| Style | Price | Size |
| --- | --- | --- |
| Mulberry Small Classic Grain Hopton Bag | $1,375.00 (USD) | 9 ¼" H x 13 ¾" W x 6" D |
| Mulberry Smooth Calf Hopton Bag | $1,450.00 (USD) | |
| Mulberry Snakeskin & Smooth Calf Hopton Bag | $1,675.00 (USD) | |
| Mulberry Zebra Haircalf & Smooth Calf Hopton Bag | $1,675.00 (USD) | |
Gallery
comnum(0) tbcount(0) tbcount(16)
Categories:
Other Brands
Rising star Valentine Bouquet lands the July-August 2017 cover of Harper's Bazaar Netherlands. Photographed by Zoltan Tombor, thebrunette beauty wears a sequin embellished jacket from Chanel with Chloe sunglasses. For the inside spread, Valentine poses at the beach wearing looks perfect for the end of summer. Stylist Astrid Shilders dresses the Dutch model in designs from the likes of Michael Kors, The Row and Miu Miu.
comnum(0) tbcount(0) tbcount(11)
Categories:
Other Brands
Discover Valentino's new Rockstud collection
Valentino's iconic Rockstud collection gets an update for the fall-winter 2017 season. MyTheresa spotlights new embellishments and colors featuring patent leather and suede styles. From studded pumps to ballet flats and crossbody bags, get ready to upgrade your wardrobe. Discover some of our favorite Valentino Rockstud styles below, and shop more atMyTheresa.com.
Related: See Valentino's Fall 2017 Campaign
VALENTINO ROCKSTUD FALL/WINTER 2017 COLLECTION
Valentino Rockstud Leather Pumps in Pink $995
These studded pumps come in a bubblegum pink with edgy stud details.
Valentino Rockstud Leather Tote in Red $2,995
A leather tote goes perfectly with just about any outfit, and includes silver-tone hardware.
Valentino Rockstud Suede Ballerina Flats $745
The classic ballet flat gets trimmed with pyramid studs in a luxe suede fabric.
Valentino Rockstud Leather Cross-Body Bag $1,275
This light green bag comes in leather with gold studs and a long shoulder strap.
Valentino Rockstud Patent Leather Pumps in Sky Blue $825
Let your shoes do the talking with a patent leather pair of pumps featuring gold studs.
Valentino Rockstud Spike Suede Shoulder Bag in Rose $2,795
This bag has the perfect combination of elegance and edge with a detachable shoulder chain.
comnum(0) tbcount(0) tbcount(13)
Categories:
Other Brands
Twill scarf or bandeau brightens any outfit in an instant. Hermes has been very popular in creating beautiful twill scarves for years now. A variety of designers have follow suit including Louis Vuitton, Fendi, Dior and Gucci. These designer brands have been offering twill scarves in beautiful patterns and colors.
These days, twill scarves are not only meant to be worn on the neck, but it can also be used in different ways. It can be an added accessory to your handbag or cover for bag handles and shoulder straps. It can also be worn as a headband, bracelet and even a belt.
Check out the video above for instructions on how to wear them!
Hermes Twilly
| Style | Price |
| --- | --- |
| Hermes Silk Twilly | $160.00 (USD) |
Louis Vuitton Bandeau
| Style | Price |
| --- | --- |
| Louis Vuitton Tahitienne Bandeau | $180.00 (USD) |
| Louis Vuitton World Tour BB Bandeau | $165.00 (USD) |
Fendi Wrappy
| Style | Price |
| --- | --- |
| Fendi Karlito Wrappy | $300.00 (USD) |
| Fendi Signature Wrappy | $150.00 (USD) |
SHOP THIS POST
SILK WRAPPY FLOWER PRINT SCARF...

$150.00

SILK WRAPPY FLOWER PRINT SCARF...

$150.00

MAXI WRAPPY REVERSIBLE SILK SCAR...

$300.00

WRAPPY SILK REVERSIBLE SCARF...

$200.00
VIEW ALL
Dior Silk Twill Mitzah
| Style | Price |
| --- | --- |
| Dior Silk Twill Mitzah | $170.00 (USD) |
Gucci Silk Neck Bow
| Style | Price |
| --- | --- |
| Gucci Silk Neck Bow | $185.00 (USD) |
Here are some style inspirations on how to accessorize with twill scarves:
IG: leo_lion_lv
IG: prissy_mimi
IG: bagaddictsanon
IG: xxpetitecheriexx
IG: aylin_koenig
IG: gorgeous_daily_dose
IG: lurehsu
IG: dor_iiane
IG: xmarinzworld
IG: rosedekalb1999
comnum(0) tbcount(0) tbcount(11)
Categories:
Other Brands
Joan Collins always looked glamorous as Alexis Carrington on 'Dynasty'
Over the years, a number of faces in the fashion world have come and gone – in great outfits- without making too much of a splash. This post is a shout out to the strongest and boldest female personalities who left a lasting impression in our minds and set the bar for originality that imitators have been trying to recapture ever since.
JOAN COLLINS
Joan Collins as Alexis Carrington in 'Dynasty'.
She pulled off sequins on a Tuesday afternoon. She reclaimed the definition of the word bitch to mean a 'powerful, confident woman' as opposed to a patriarchal slur against the female gender. Joan Collins is perhaps most widely recognized for her embodiment of Alexis Carrington in the 1980s hit soap opera Dynasty, where she reigned as the highest paid woman on TV.
Trademark Look: Joan and her co-stars coined the definitive 80s millionairess look of fur stoles, puff sleeves, big hair and shoulder pad dresses, but in her private, a more demure Joan was the queen of smart tailoring and big hair.
CHER
Cher in the 1970's
First emerging as part of the husband-wife duo Sonny and Cherin the 60s, a post-divorce Cher shifted off the double-act synonym to emerge as a powerful icon of out-and-out feminine sexuality. Her glittering belly-bearing outfits designed by Bob Mackie throughout the 1970s cemented her trendsetter status and in connection with her musical behemoth role.
Trademark Look: Skin- and lots of it! Cher's glorious midriff (and refusal to 'cover up') has been a permanent staple of her aesthetic throughout the decades and her full-on persona and undeniable career success has helped cement her status as a feminist figurehead and style icon.
GRACE JONES
Grace Jones
The First Lady of Fierce is known to pair high fashion with music and essentially pioneered the female shaved head. Her looks paired androgynous cool outlines with a feminine beauty and alongside a back catalogue of successful hits and collaborations with some of the film and music industry's finest, Jones really broke the mold. Her unique sense of fashion style relayed an 'aggressive' femininity that refused to conform to the opinions of others, often depicted in wide shouldered silhouettes, dark sunglasses and draped layering over her statuesque frame.
Trademark Look: Outlandish head gear. With her signature short hair, Grace Jones very much plays up to her angular facial symmetry, with an array of designer hats and headpieces. For us mere civilians, picking up a pair wide frame sunglasses from retro-style designers such as Michael Kors are an easier place to start in capturing the inimitable legend's style.
TURA SATANA
Tura Satana as Varla in 'Faster, Pussycat! Kill! Kill!'
She shot to renown as the definitive tough girl heroine in Russ Meyer's (now) classic low-budget exploitation movie,'Faster, Pussycat! Kill! Kill!' Amid a flurry of cheesy one-liners and questionable acting skills, the sassy Satana fight boys, wins drag races and gives the world a figure of bold womanhood via her unashamedly perceptible bosom teamed with a style that rampaged against the idea that being 'womanly' meant submitting to the patriarchy.
Trademark Look: Apart from her most obvious 'assets' Satana set the bar for bad girl realness way before the rest in her super tight all-black ensembles. Her long raven hair with short bangs was the iconic antithesis to the wholesome, all-American ideal woman of the time.
Categories

New Posts

Hot Posts